We all know that it's far from easy to deliver ERP and CRM projects within the defined budgets of time and money.
If you are motivated to avoid overruns in your projects, an interesting question is where exactly it hurts when financial budgets are exceeded. In my observations that is usually not due to the licenses or the hardware. Indeed, most budget overruns arise in the services domain.

Do you have any idea how much time, capacity and money your company has lost in 2022 as a result of poor communication, an unclear task split, insufficient customer preparation and incorrect expectation management in these 4 categories:
unpaid project hours
too many hours spent on fixed price projects
credit invoices due to dissatisfaction
and the total business value of churn (loss of subscription customers)
Pretty impressive, right?

An effective way to limit budget overruns is to scope the desired change. And combine that insight with your customers wishes regarding the division of tasks.

The outcomes gives you guidance in adventurous projects where your customer regularly changes his mind, wants to add new things and yet changes his mind again.

The diagram below shows a model for scoping that change. It creates a natural opening to talk about implementation scenarios. It helps prevent you from losing scarce capacity. And from working for free.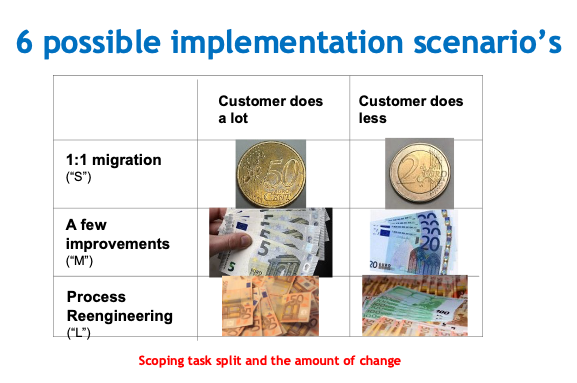 This model is part of my 2-days Project Excellence workshop in which both your sales and marketing and your delivery professionals learn to deliver better projects together.

Check the agenda and read what other D365 partners say of this valuable workshop.

Interested to learn how you can deliver better projects in this new year? Just send me an email and let's set up a call to discuss your challenges.

#ProjectExcellence #projectsuccess #Microsoftdynamics365 #Dynamics365 #D365bc #d365ce #d365fo