Transform
your business DNA
Helping Microsoft partners and their customers transform and stay relevant
---
The biggest changes in your company history
The changes you're experiencing right now around cloud, digitisation, new buying behavior and business transformation are probably the biggest changes in the history of your company.
Of course, you have seen many changes over the years. Like moving to a new office, serving your first customers abroad, building a reseller network, adding new workloads and maybe even an acquisition or a merger. But all of them are child's play compared with the changes that you're in right now.

Successfully transforming your company and your business DNA will secure a sound and healthy future. So this really is a mission critical project.
Make sure you don't get left behind.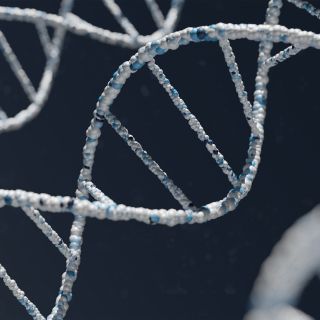 It's
not

just the technology!

The change you are going through isn't a new piece of technology. That feels a bit strange, as traditionally Microsoft business solution partners always dive into the technology first. With an intense focus on functions and features and the skill sets needed to master the new technologies.

But this time, oddly enough, technology is not the key to success. A successful business transformation into a cloud-first world depends on the right strategy, the right mindset and in the end even the right DNA.

After all, cloud is so much more than just a deployment option!
Today's customers have the
power
This is where we see the biggest change! Today's customers have the power due to the transparency that the internet created. The cloud's subscription model gives customers the freedom to switch vendor or partner when they are unhappy. Which will result in churn – the loss of contracts.
Rather than buying a software solution accompanied by a number of your professional services, today's prospective customers:
look for nothing less than project success.
want their solutions fast and standardised.
expect that your team understands their business inside-out.
are risk averse.
love simplicity!
This is how COVID-19 has changed your
D365 implementations
Before COVID-19
---
Technology driven
Overly-complex
Long lasting projects
Top-down approach
Maintaining legacy processes
Change software to organisation
Project goals often unknown
Poor management involvement
Staying in your comfort zone!
After COVID-19
---
Focus on customers
Simple
Short(er) cycles
Bottom-up involvement
Modernised business processes
Change organisation to software
Clear messages around the 'why'
One board member fully responsible
Out of your comfort zone!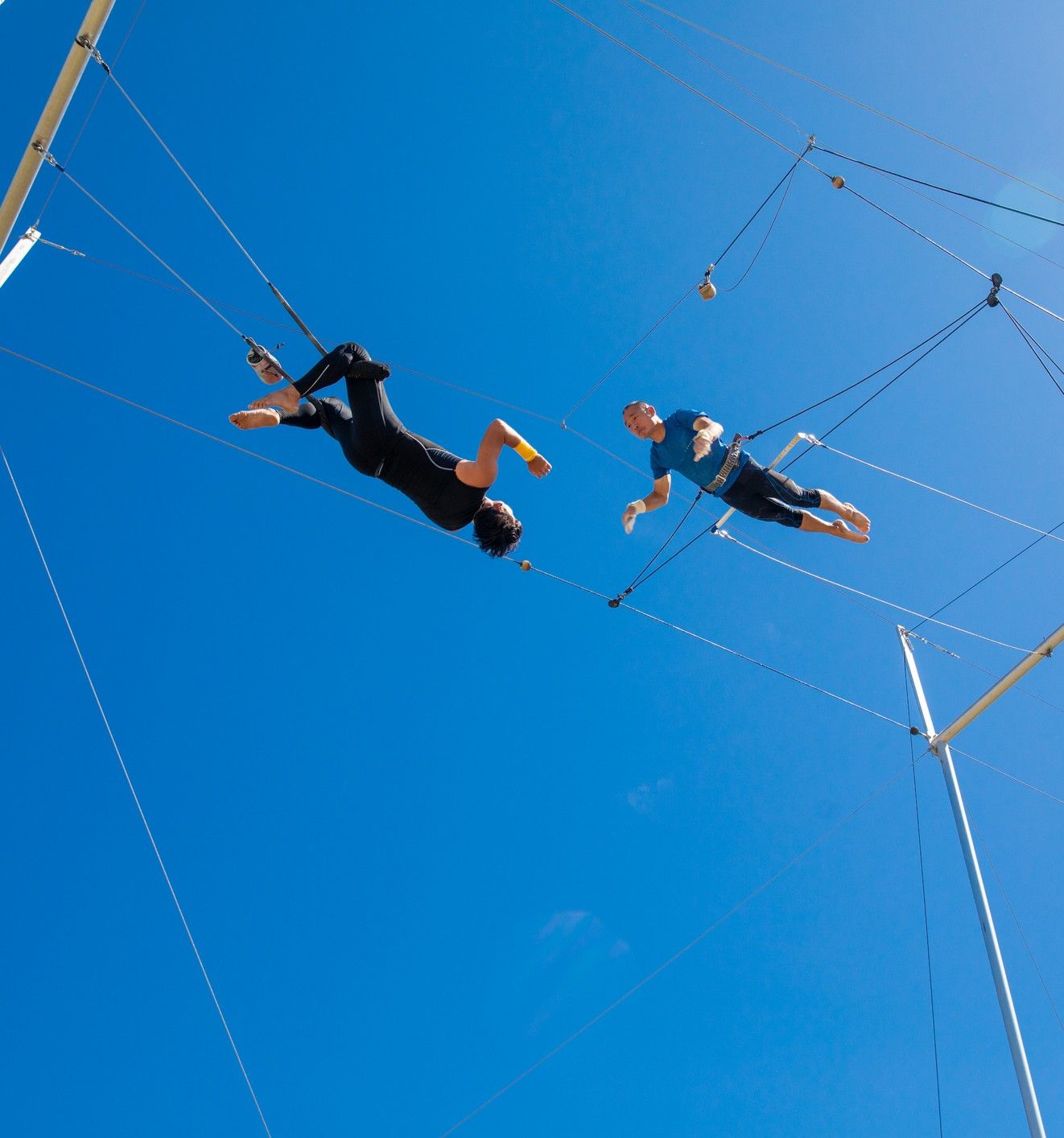 Are you in between two trapezes?
Like most D365 partners, you've probably started this change at the technology side. By understanding the ins and outs of Dynamics 365. The architecture. The functionality. And the development tools. You got your teams trained. And adapted or even rebuilt your IP.
So you're on your way!
But now it's important not to stop here! Since all your efforts will lose their value if you don't also change your behavior and your business DNA.

D365 partners must learn to put their customers (more) in the center of everything they do. To deliver true project success and to turn your customers into promotors who want to stay with your company forever.
Transform yourself
before transforming others
Do you think you can help your current and future customers to transform their businesses before you've transformed your own business?
Really?
The ability to help transform businesses is expected to play an important role in the selection of implementation partners in the post COVID-19 era.
So this is not just about your own transformation. But even more about the competitive position of your company in the years to come.
What do other Microsoft partners say about these services?
Salt in every wound possible
Guus sprinkled salt in every wound possible with his presentation at our internal kick-off event. But fortunately, with humor, which makes it easier to accept the pain 😉
In many things on how markets and customers are evolving he is absolutely right. And it is great to get his external view.
The business impact of massive changes
With all the massive changes at Microsoft, in the modern buying behavior and in the market, we needed help to understand what is happening out there. What is the business impact for a traditional NAV/BC partner of all these changes? What does all this mean for the individual employees? What is needed to deliver 'The Best Projects'?
Several people recommended me to contact Guus. He delivered a great workshop on our kick-off and exceeded my high expectations. I will recommend Guus to all partners who are in the same position as we were. He made a difference for us.
Energy, humor, interaction and deep knowledge
Guus Krabbenborg is not only an expert in the ERP arena and knows the Microsoft world very well. He is also able to attract his audience when speaking about the current and future challenges that all partners are facing.
He flavors his messages with energy, humor and interaction plus a big portion of deep knowledge.
If you are seriously thinking about change, Guus is the right person to kick it off.
How I can help you
Changing a company's mindset and DNA is no simple task. And as we all know, these changes won't come overnight.

But like with every journey, it all starts with a first step.
I can help you there.
At your next internal kick-off event. With specific workshops, organized for smaller groups like the management team. For the complete company. As a one-off event. Or as a series of workshops that supports the team during the journey.

You can of course choose between an inhouse and an online delivery. Just pick the format that works best for you!
Take your first step now
If you like my approach, I'd suggest setting up a call to discuss your business goals, the content, the logistics and all the other relevant details.

Just send me an email and we are on the way!
This email address is being protected from spambots. You need JavaScript enabled to view it.