Guus


Krabbenborg
A highly experienced business trainer, consultant and presenter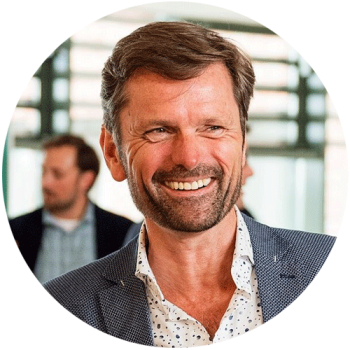 Guus Krabbenborg is a highly-experienced business trainer, consultant and presenter with a well-earned reputation in the international Microsoft Dynamics arena.
He has managed and owned different software companies and was Sales Director for Navision Software in The Netherlands. Guus was also co-founder and co-owner of QBS Group (today called Compenial) – with over 1.000 partners in 25+ countries the largest Value Add SMB Distributor for Dynamics partners worldwide.
Over the last 15 years Guus has delivered inspiring business training and presentations to hundreds of Microsoft Dynamics partners and end-users all over the world. During the last years with a particular attention to business transformation and digital transformation.
Guus was a member of the Partner Advisory Council for DIRECTIONS4PARTNERS – the community of D365 partners in the EMEA and ASIA regions.
Guus is successful author of several books on how to achieve project success in ERP and CRM projects and in Digital Transformation initiatives. These books are available in several languages and are used by many leading D365 partners all over the world to educate their customers and create leads. 
Finally, Guus is a frequent speaker at various international Microsoft events like Inspire, eXtreme365, DIRECTIONS and SUMMIT. He delivers his presentations in three languages, being English, German and Dutch – his mother tongue. His approach is perceived by both customers and partners as inspiring, creative and provocative – but always entertaining.